The first session I had with Marguerite, I felt as though my portals had been blown off. She has the gift of analytical insight, you know. Working with her, I felt that a laser intelligence, tempered with compassion, had been lent to me as a tool for transformation. With all my heart, I thank her.
Marcia Ryan
Hope, Maine
Marcia Ryan, a public policy executive with an interest in advancing international human rights and the sacrality of the earth, is also a Master Gardner, beekeeper, and shaman-in-training. She has been a speechwriter on Capitol Hill and studied medieval Celtic literature at Harvard. In recent years, she has written screenplays from her lakeside home in Hope, Maine.

As a former sportswriter, I've known plenty of coaches, bad and good. Marguerite Del Giudice is what I consider a great coach. She's helped me shape and sharpen my goal of completing my first book, and kept me on the path of achievement with humor, tact, and compassion.
Sarah Freligh
Rochester, New York

Sarah Freligh teaches creative writing at St. John Fisher College in Rochester, New York. Her poetry and fiction have been widely published in literary journals including The Comstock Review, Iowa Woman, Painted Bride Quarterly, Third Coast, Elysian Fields Quarterly and Aethlon: The Journal of Sport Literature. Her chapbook of poems entitled Bonus Baby was published in October 2002 by PoloGrounds Press. A former sportswriter for the Philadelphia Inquirer, Sarah is presently at work on a novel, Sweetheart of the Rodeo.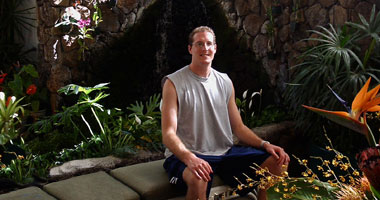 I was 28 and really drifting in my life. I'd had a good job in the finance industry, but it wasn't a fit for who I was. After traveling across the country, I decided to move from the East Coast out to Oregon and try my hand at real estate, and when that didn't work out I found myself waiting tables at Applebee's, which was nothing like what I had in mind for myself. I wanted to pursue a master's degree in psychology, but I felt too discouraged and stuck to do anything about it. By the end of my first session with Marguerite, I had a detailed plan of action. By the end of three, I had executed it. And a month later I was accepted! I feel completely turned around and much more sure of myself as a result of this process, no matter how things turn out. Marguerite, thank you for working your magic for me!
Matt Rieder, Jr.
Portland, Oregon

We can all use someone to listen to us with a free and open heart, someone whose only agenda is to steer us toward what's best in us—which Marguerite calls our Big Spirit. Since Marg's been coaching me, I feel lighter and better—and I always thought I had a pretty good life. Her coaching has been freakishly insightful, loving and wise regarding everything I've brought to our sessions: family issues, job stuff, money questions, the tough juggle of motherhood and career, and my pondering about growing older and wanting to make the very best of the years in front of me. Afterward, I always feel like I've gotten wonderful answers: Not from Marguerite, but from my own gut, which she helps me access in a way that feels entirely unique and utterly right.
Ronnie Polaneczky
Philadelphia journalist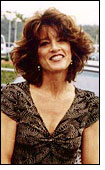 Marguerite has been a presence in my life, as a treasured friend and invaluable coach, since the day we met. The first time I laid eyes on her, I was struck by her energy—brilliant, pure, and powerfully gentle. After only moments of conversation, it was clear that she is unusually direct and constructive, and that she shares from the place of her highest truth. I also found her to be incredibly intelligent, focused, multi-talented, funny, creative, full of positive energy, and highly intuitive. Rare qualities to encounter in one person, indeed.
As a former psychotherapist and coach myself, I know what it takes to effectively address challenges and achieve results. Marguerite invariably sees through to the core of what is truly present, provides space for feeling, learning, and expressing, and enthusiastically supports my growing connection to the big spirit that resides within me—all with unconditional acceptance.
As a coach, I specialized in coaching other coaches who were developing their practices, and I have never met anyone who more epitomizes the qualities that make for an exceptional human being and coach. Anyone who wants for more—personally, professionally, or in their business—would want to have Marguerite in their life.

Lauren Handel
Melrose Park, Pennsylvania
Lauren Handel, a marketing and professional development consultant, has written screenplays and a children's book. In 2000 she was a champion on Wheel of Fortune.